Senior Consultant Zygomatic Implants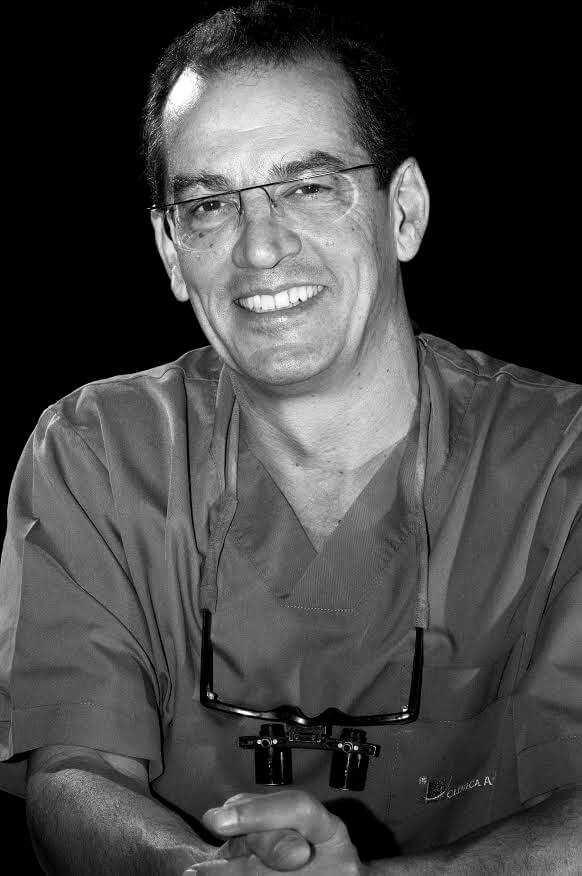 My name is Carlos Aparicio and I was born in 1953. Married to Monica, also a dentist and a Master's degree in Periodontics, we have 5 children. 4 of them distributed in places as disparate as Paris, New Orleans, Chicago or Miami. Little Lucas lives with us and is the toy of the family. I feel privileged for many things, especially for the family and friends that I have.
I have the privilege of having created in 1985 the first center dedicated exclusively to the rehabilitation of tooth decay by means of prostheses fixed to the jaw by implants. Today, I work to expand the ZAGA philosophy, and I support the experts at Zygoma Zaga Centers dealing with patients with bone atrophy or great bone loss. As if by magic, today we are able to recover, without grafting and under local anaesthesia, a fixed dentition in 24 hours to a patient without maxillary bone. Magic, if we consider that although a few years ago this process required more than a year of treatment, bone grafts, general anaesthesia and a minimum period of two months without teeth, today we return to the patient a fixed dentition, with little trauma and with an excellent forecast in few hours.
I consider myself privileged also because I have been able to give back to the profession a small part of what it has given me. I have achieved this by sharing with my colleagues, for the benefit of patients, my years of research on various topics related to implants and especially writing the textbook: "Zygomatic Implants. The Anatomy-Guided Approach"and a recently published doctoral thesis "On Zygomatic implant based oral rehabilitation. The state of the art and proposed criteria for success ".
I like the sea and sailing: windsurfing, light sailing and regattas. I practice Bickram Yoga regularly. I enjoy music, painting and especially art that allows me to use various senses like sculpture.
Carlos Aparicio
MD, DDS, DLT, MSc, MSc, PhD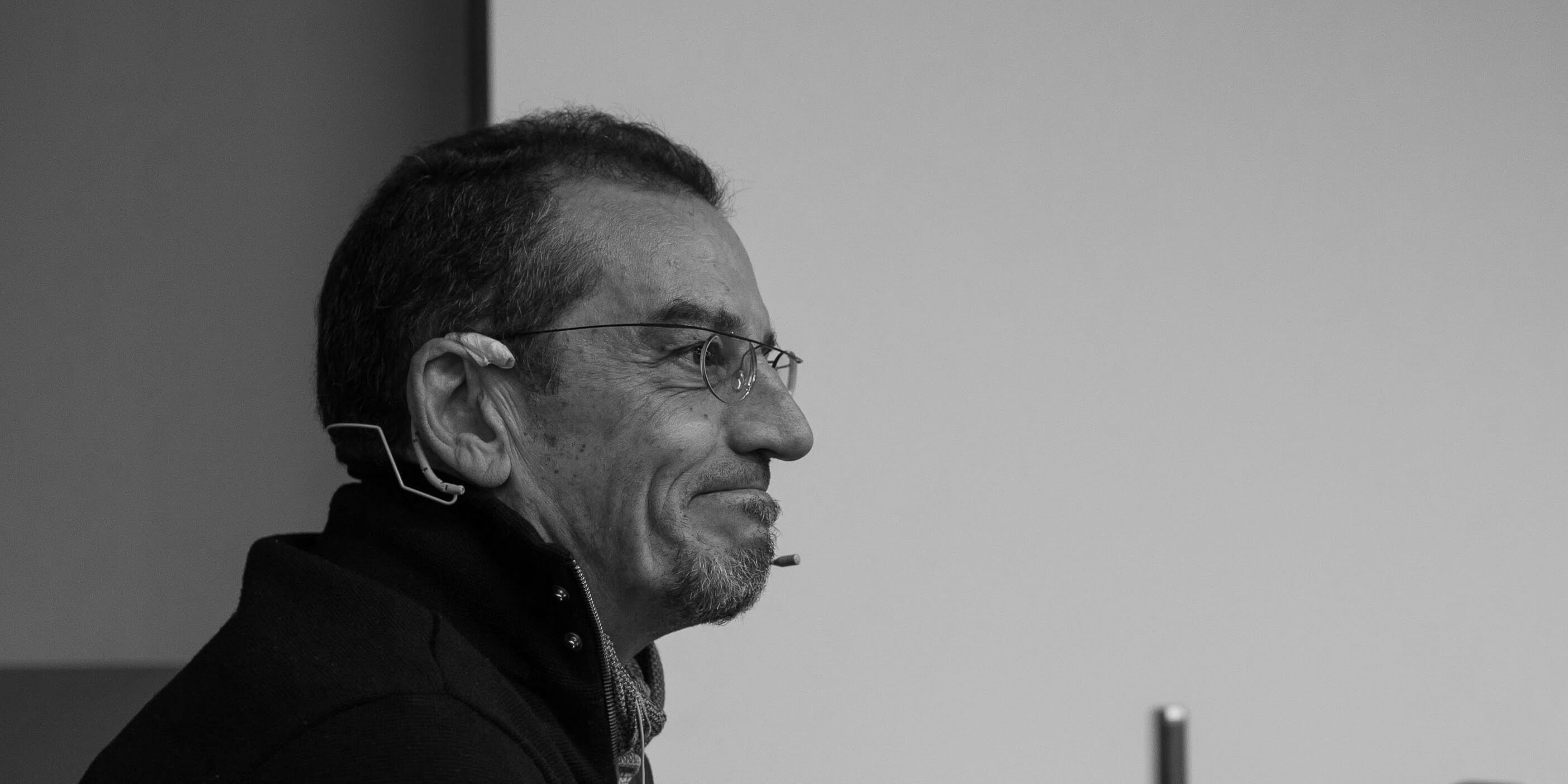 Born in 1953 in Tarazona, Zaragoza. He spent his childhood and youth in Pamplona, Navarra.
Graduated in Medicine and Surgery by U. de Navarra with outstanding cum laude in 1978.
In 1978 obtained position of Medical Doctor in the Social Security practicing as family doctor until 1981.
Stomatologist by U. of Barcelona in 1983.
Dental Lab Technician in 1983.
In 1984, he was certified in Osteointegrated implants at Gothemburg University (Prof. P.I. Brånemark tutor).
His training in implants, prostheses and dental aesthetics is completed in the USA (Mayo Clinic, University South California, University of California Los Angeles), Canada (Toronto University), Switzerland (Geneva University), Sweden (Gothemburg University, Salgrenska Hospital, County Council Clinic – Stokholm and Malmo University).
Master in Materials Science by U. of Barcelona in 1990.
In 1997, he received a Diploma in Periodontics from Gothemburg University (Prof. Jan Lindhe tutor).
Master in Biomedical Research by the University of Barcelona in 2010.
In 2013 he defended his doctoral thesis, with an international PhD, titled "Zygomatic implant based rehabilitation. The state of the art and proposed criteria for success "with outstanding Cum Laude.
He has been visiting professor of the U. of Barcelona, the U. of Oviedo and the U. Internacional de Catalunya.
Appointed in 1997 Honorary Professor of the Center for Perfectionement at Odonto-Stomatologie, Provence-Côte d'Azur.
Author of numerous scientific articles in indexed international journals and several book chapters.
In 2005 he described for the first time the

extra-sinsusal 

technique to place zygomatic implants.
In 2011, he described the evolution of his extra-maxillary technique to his new ZAGA (Zygoma Anatomy – Guided Approach) technique for placing zygomatic implants.
Editor of the book Zygomatic Implants: The Anatomy-Guided Approach Ed. Quintessence2012.
Teacher of numerous national and international courses.
He has received the Fonseca prize, the highest award of the Spanish Society of Periodontics, three times; the annual prize Simo Virgili, of the Societat Catalana de Odontoestomatología, twice; the Soproden Foundation award; as well as the Award for the Best Course awarded by the College of Dentists of Córdoba and other prizes in different congresses.
He is a Fellow researcher at the Handicap Research Group, Department of Biomaterials, University of Gothemburg (Prof. Tomas Albrektsson tutor).
Consultant of the Biomaterials Group of the U. Polytechnic of Barcelona.
Past-editor of the Spanish version of the European Journal of Implant Dentistry, he is also a scientific consultant (referee) of the journals European Journal of
Oral Implantology and Clinical Implant Dentistry and Related Research.
Past-President of the Osseointegration Foundation of the American Academy of Osseointegration (AO).
Between 2003 and 2005, he served as Board member of the European Academy of Osseointegration (EAO).
In 2007, he was president of the annual meeting of the EAO.
He is the Honorary President and Founder of the Spanish Society of Minimally Invasive Dentistry.
Director in conjunction with the U. of Barcelona and the U. of Gothenburg of the programs in Zygomatic Implants.
Responsible, along with the Vicente Ferrer Foundation, among other works, housing construction and the Neonatos center of Bathadapali Hospital, India.
Appointed Academic Correspondent of the Royal European Academy of Doctors in 2016.
Dr. Aparicio directs the website www.apariciozygomatic.com dedicated to the consultation and diagnosis of problems related to severe maxillary atrophy.
President of the International Network of ZYGOMA ZAGA CENTERS and the International Zygoma Team of Surgeons. www.zygomazagacenters.com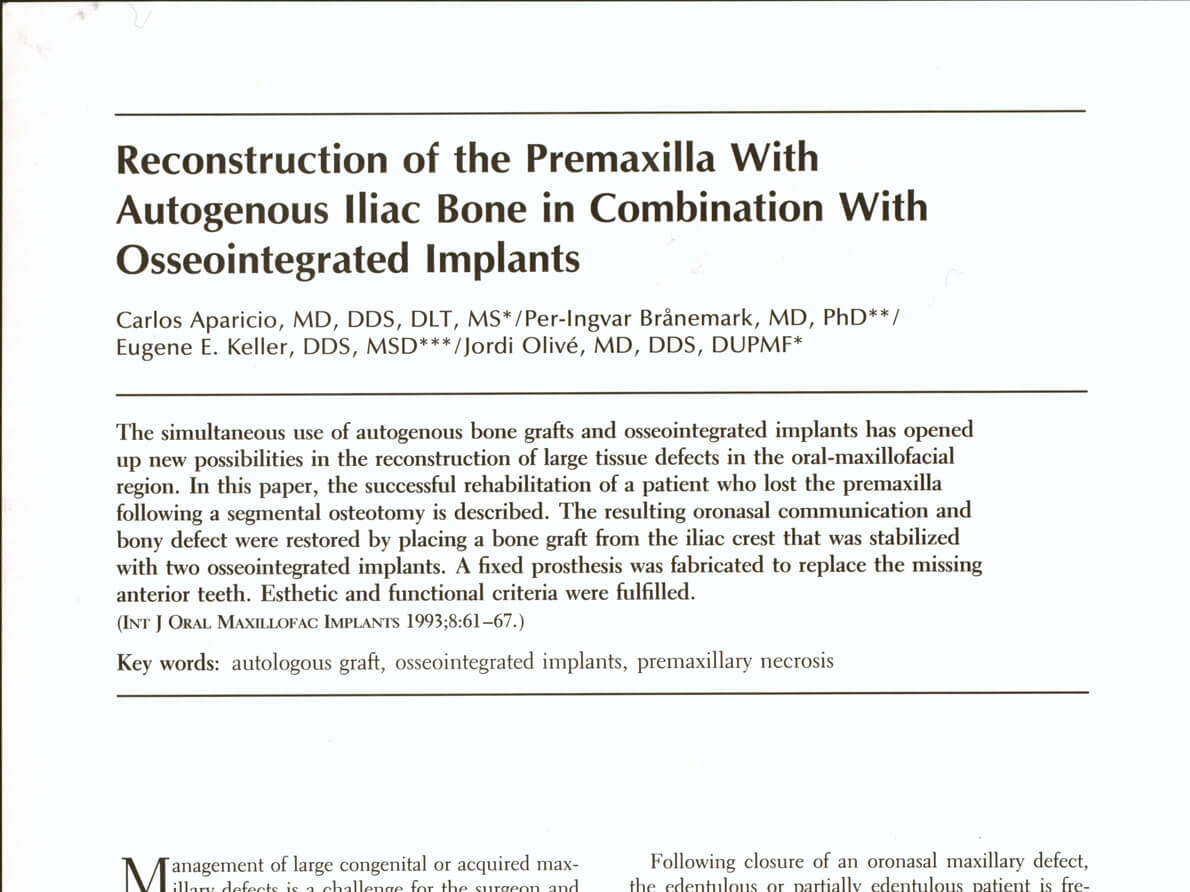 Aparicio C., Branemark P.I., Keller, E.E., Olivé J. Int.J. Oral and Maxillofac. Implants 1993; 8:61-67.
El implante trans-zigomático
Aparicio C., Malevez C. "El implante trans-zigomático". RECOE. 1999: 4;2: 171-184.
A prospective clinical study on titanium implants in the zygomatic arch for prosthetic rehabilitation for the atrophic edentulous maxilla with a follow-up of 6 months to 5 years
Aparicio C., Ouazzani W., García R., Arévalo X., Muela R., Fortes V. Clinical Implant Dentistry and Related Research Volume 8 number 3, 114, 2006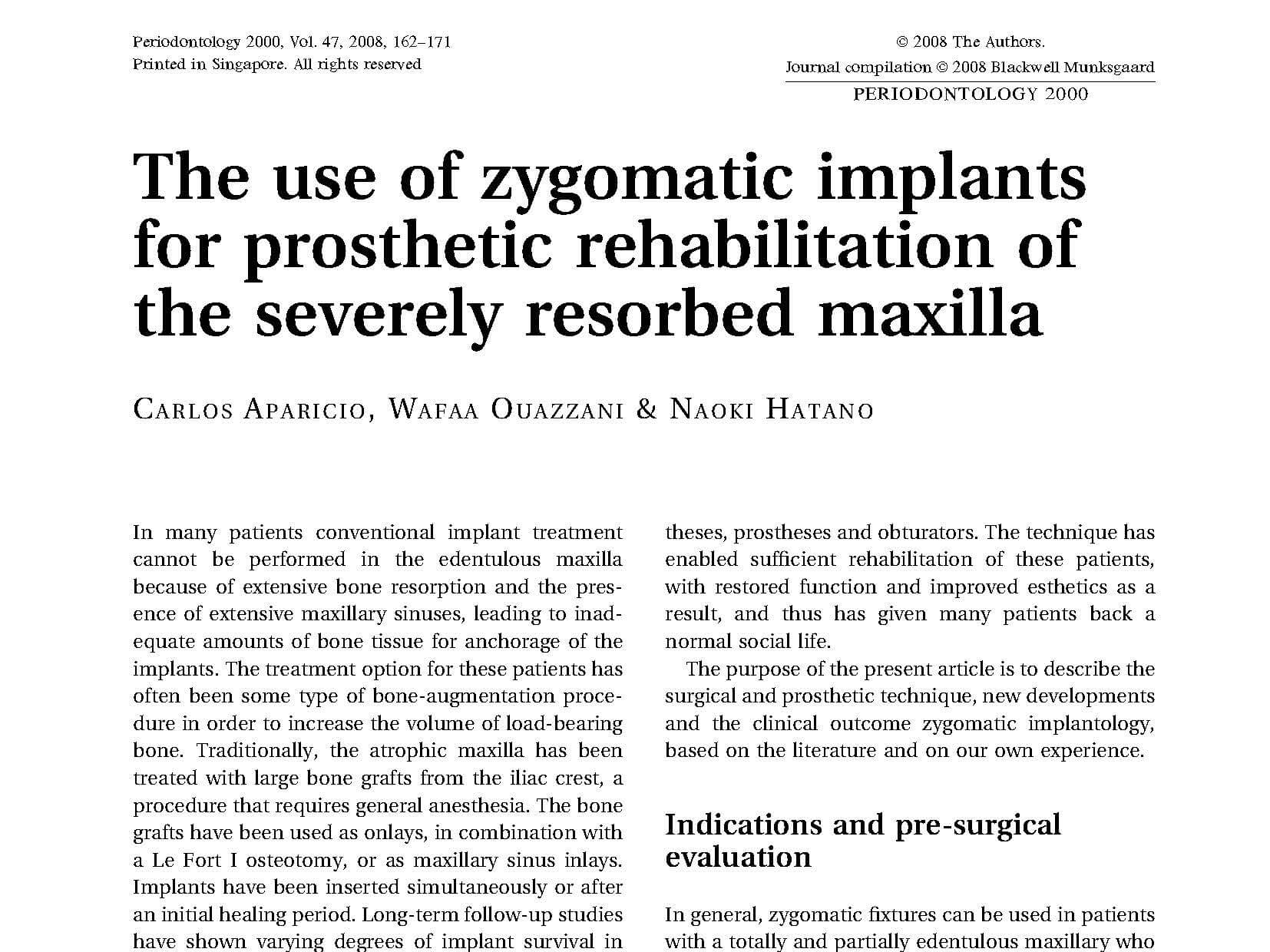 The use of zygomatic implants for prosthetic rehabilitation of the severely resorbed maxilla
Aparicio C, Hatano N, Ouazzani W. Periodontol 2000, 2008;47:162-171.
Extrasinus zygomatic Implants: Three Year experience from a new surgical approach for patients with pronounced buccal concavities in the edentulous maxilla.
Aparicio C, Ouazzani W, Aparicio A, Fortes V, Muela R, Pascual A, Codesal M, Barluenga N, Manresa C, Franch M. Clin Implant Dent Relat Res 2010(a) Mar; 12(1):55-61. (Epub 2008 Dec 3)
Immediate/early loading of zygomatic implants: clinical experiences after 2 to 5 years of follow-up
Aparicio C, Ouazzani W, Aparicio A, Fortes V, Muela R, Pascual A, Codesal M, Barluenga N, Manresa C, Franch M. Clin Implant Dent Relat Res 2010(b)May; 12 Suppl 1:e 77-82. (Epub 2008 Dec 3)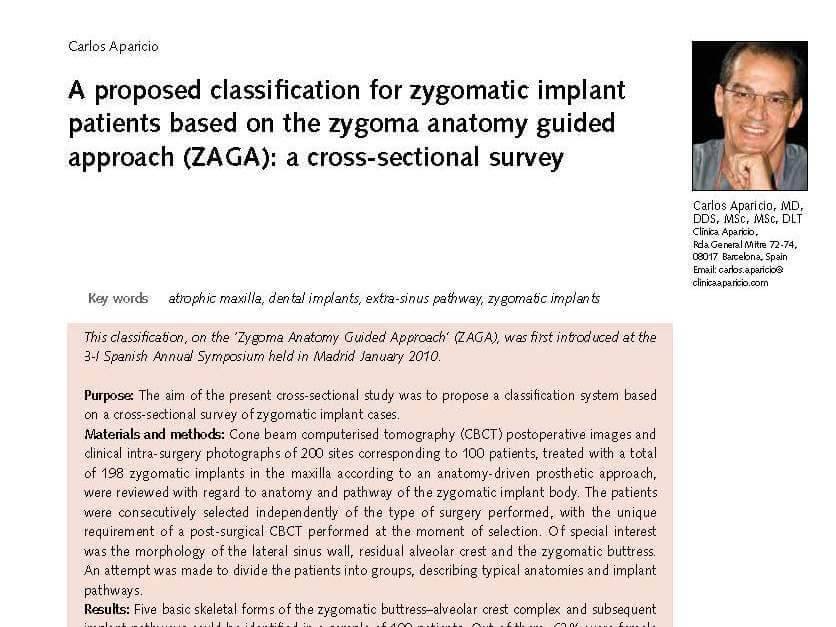 A proposed classification for zygomatic implant patients based on the zygoma anatomy guided approach (ZAGA): a cross-sectional survey
Aparicio C. Eur J Oral Implantol 2011;4(3):269–275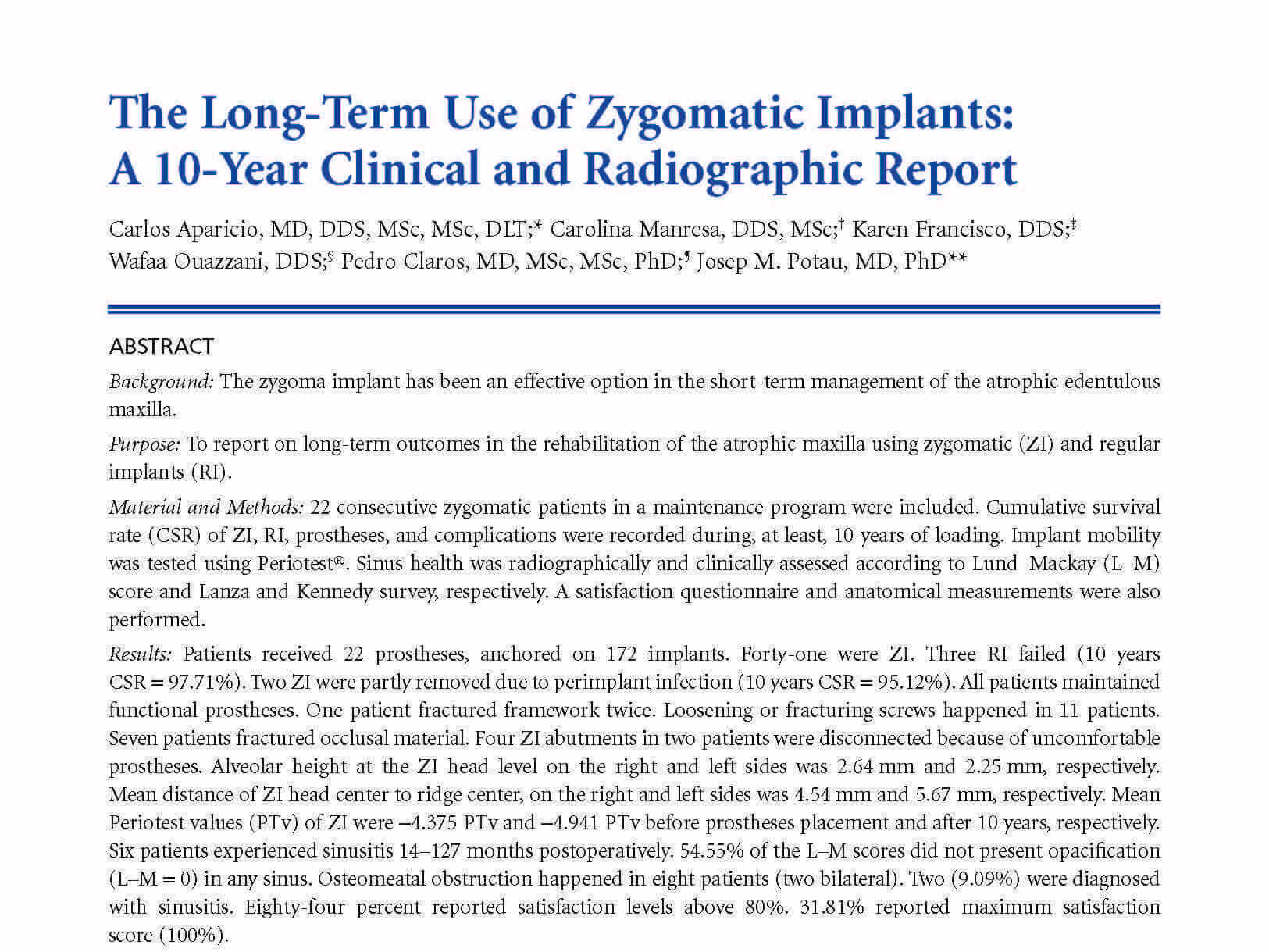 The long-term use of zygomatic implants: a ten-year clinical and radiographic report
Aparicio C, Manresa C, Francisco K, Ouazzani W, Claros P, Potau JM. Clin Implant Dent Relat Res E pub 2012 November; DOI 10.1111/cid.12007
Zygomatic implants placed using the Zygomatic Anatomy-Guided Aproach versus the Classical Technique. A Proposed System to Report Rhino-Sinusitis Diagnosis.
Aparicio C, Manresa C, Francisco K, Aparicio A, Nunes J, Claros P, Potau JM. Clin Implant Dent Relat Res E pub 2013; DOI 10.1111/cid.12047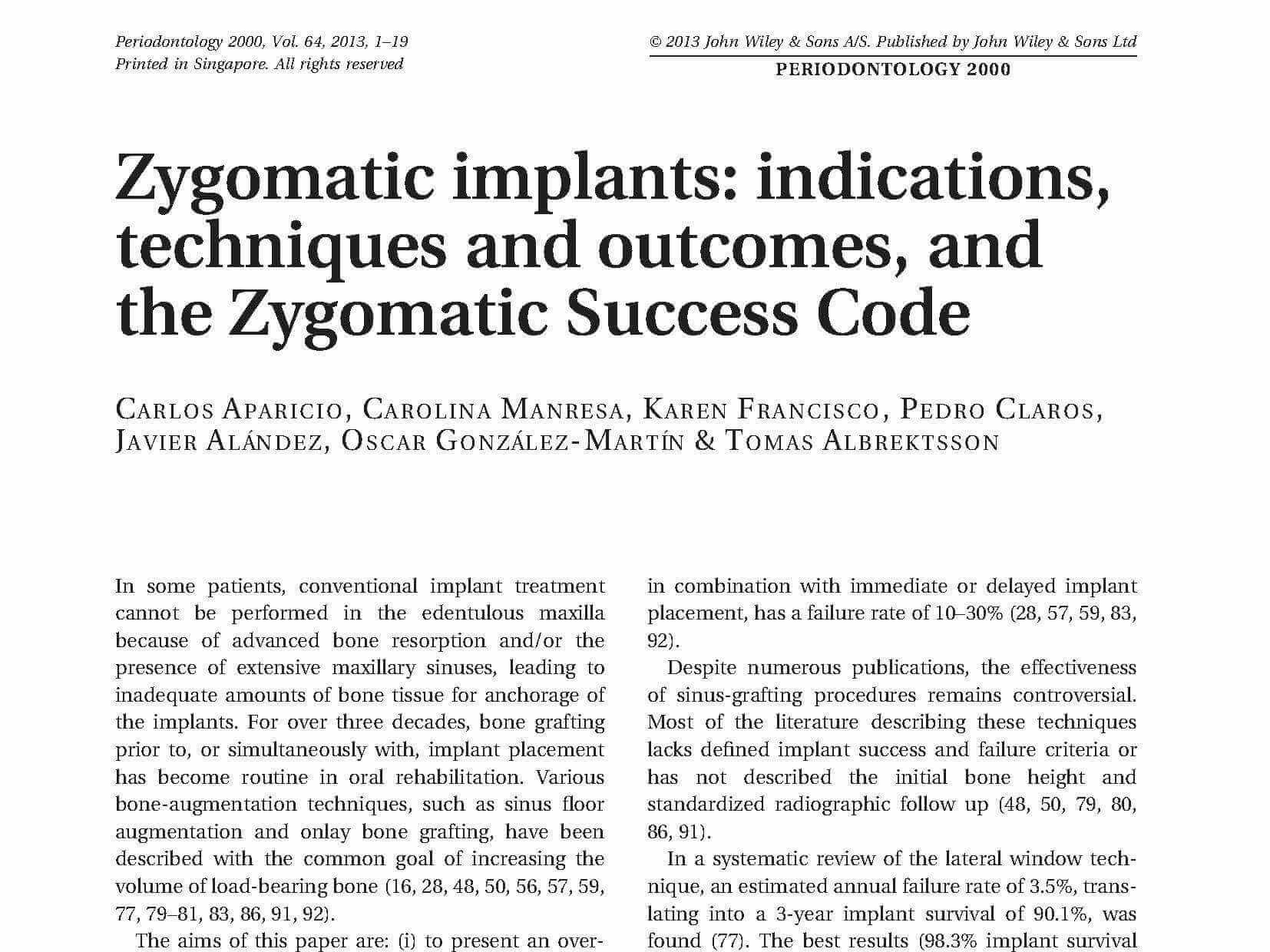 Zygomatic Implants: Indications, Techniques & Outcomes. Zygomatic Success Code (ZSC)
Aparicio C, Manresa C, Francisco K, Ouazzani W, Claros P, Alandez J, Albrektsson. Periodontology 2000; 2013